Reliable Heating and Cooling Services in the West Georgia and Surrounding Areas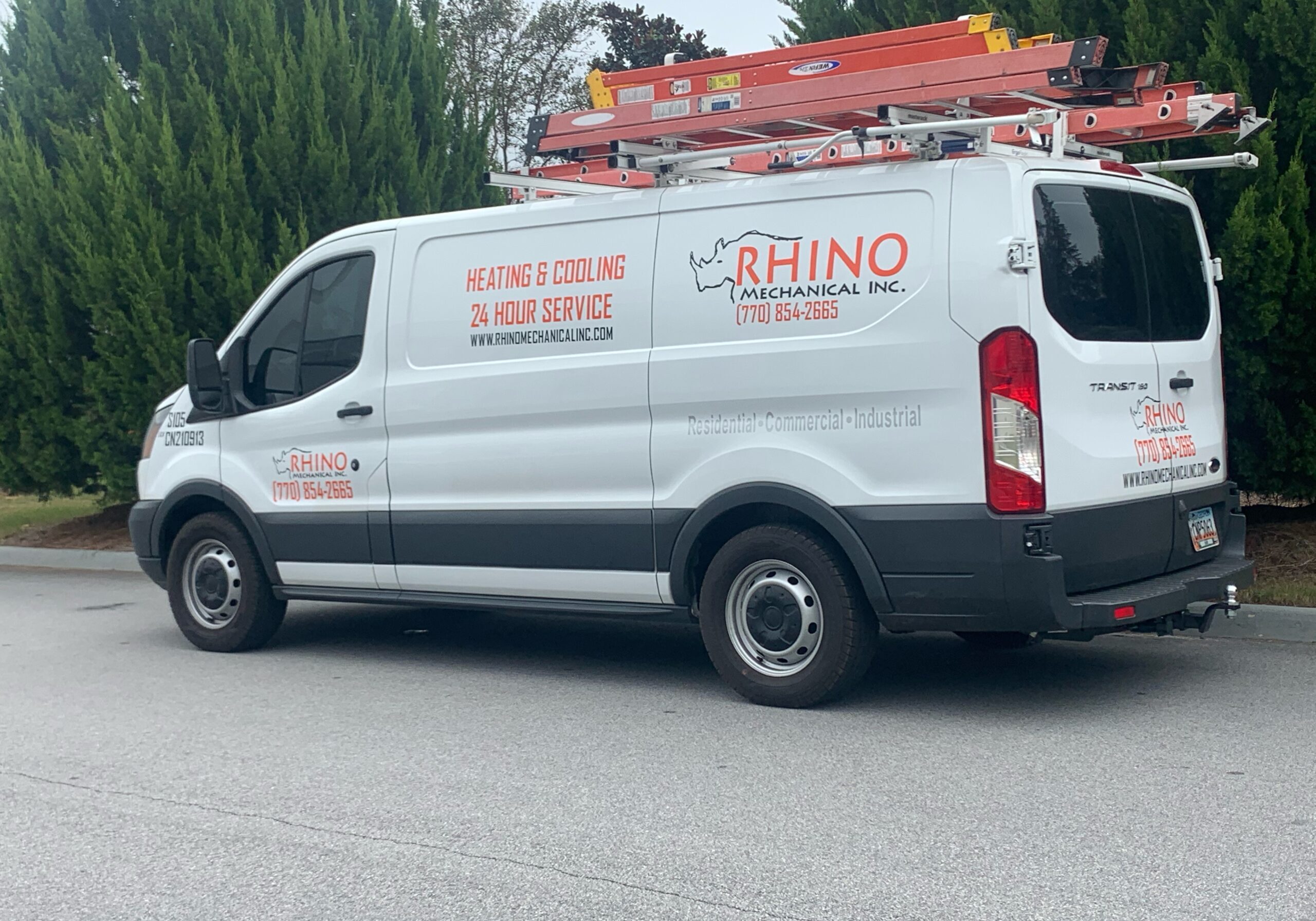 Are You Getting Strong Air Flow From Your HVAC System?
Your HVAC equipment is responsible for maintaining the ideal temperature in your home or business. A correctly functioning one provides indoor comfort. If your current system is not working the way it should, turn to Rhino Mechanical Inc.
We offer HVAC solutions to owners of residential, commercial, and industrial properties in West Georgia and the surrounding areas. Whether you need to repair a minor refrigerant leak or install a complete system, you can rely on our technicians to get the job done.
Our team has more than 16 years of experience in the industry. We have worked on commercial, industrial, and residential HVAC systems of all sizes.
You can trust us to handle your HVAC system with precision and care. We also make sure that our trained technicians will always deliver prompt and quality services.
You can count on us to deliver excellent results. We perform every job in compliance with the HVAC regulations and the standards set by the American National Standards Institute.
Learn more about what our HVAC company can do for your home or business. For inquiries, you may call us at (770) 854-2665. Our experienced contractor is available 24/7 and will gladly answer your questions. Contact us now.
Our Clients' Testimonials
"Prompt and on time. Charles explained everything he did and why. Educated me on AC care & maintenance. I could not be happier with the outcome."
John S. in Carrollton, GA
Repair or Service a Central Air Conditioning System
Melissa M. in Newnan, GA
Install a Central Air Conditioning System
Susan S.
Install or Replace Furnace or Forced Air Heating System
"Great guy and good work."
Bobby S.
Install a Central Air Conditioning System
Rhino office staff was responsive and informative. Answered all related questions clearly and to the point. Service was provided in a reasonable time frame. Service providers were informative as well and the problem was addressed in a timely fashion. Without hesitation we extended our service contract. No problem recommending Rhino to anyone.
FERNANDO DAVID MARRERO
I cannot say enough positive things about Tony and the service he provided to us. We have a workshop garage that we are renovating and Tony came out to give us a bid on adding heating and cold air, and we got a mini split with two processors. From the start, we hired Rhino because of Tony, and we are very happy. He is very responsive to any questions and went above and beyond to help fix a minor issue with the unit. He made the entire process very easy. We highly recommend Tony and Rhino Mechanical. Plus we get a year of service with our purchase! Thank you for everything Tony!! - Melissa and Ty
MELISSA ANJA LANAKILA
This was a great experience..Mr.Tony has a great team.. I can't say enough about Shannon Peppers. I have to say he stands for everything that company promotes. Reliability, honesty and innovation neatness and open communication.. I saw all of that first hand... Thank you guys again.
BRYAN SCHWARZBURG
I want to say a big thanks to Shannon Peppers for coming out late night on mother's day for fixing my air for my children! Very thoughtful and appreciative. Will recommend to all my friends. Thanks.
-Christie Garrett

HAYLEY GARRETT
Tony and Daniel with Rhino Mechanical put in a new ac unit at our home today. They were friendly and very efficient! We were very happy with their service. We would recommend them to anyone.Janis Wilson
JANIS WILSON
Great work from Tony at Rhino! Saved a ton of money with a dual cartridge mini split AC unit. He had it installed in a couple of hours. Everything works well and the wife is super happy.A+++
TY WHITEHEAD
Rhino hands down is the BEST!!! The technicians are experts. I had a bad experience with TA and Rhino put in the best AC for my home needs and gave me expert follow-up until the job was completed and everything was working perfectly. Thank you!
NANCY FITZGIBBONS
This company truly CARES about their customers! A quality so simple but so rare now! I just purchased a home and within a week the weather turned cold and I couldn't get my heater to work. My house was 53-57 degrees. I have to small children and had bronchitis/pneumonia when this occurred. My home warranty company sent out a technician on a Friday and basically didn't complete an assessment of what was wrong with my heat pump and furnace. When I say "complete", I mean he said I had no heat pump and I only had a furnace. The tech tried to tell me that changing from gas to electric would be what he recommended. Basically $6200 to change out everything. I am a single mom and too be honest have no idea about heating and cooling. I talked to a friend (Dewayne Garrett) about this situation and the next thing I knew he came back from Montgomery with one of the technicians (Shannon Peppers) to come help me on that Saturday evening. Dewayne told his boss what was going on and that he wanted to make sure my girls had heat and their boss sent them straight to us. I can't begin to tell you how much this meant to me and my girls! Not only did they fix everything. They explained really what was going on. Needless to say I did NOT have to pay that outrageous amount. (Come to find out I had a furnace and heat pump-how the first tech completely missed the whole pump, idk) This company was so easy to work with and their workers TRULY look after their clients. They look at you as a FAMILY member, not as someone you can CON out of money. I have had to deal with several contractors, inspectors, and etc during the purchase of this new home. Just because I am a female, most people take advantage of this, NOT Rhino Mechanical Inc. I HIGHLY recommend them! Thank you so much Dewayne and Shannon! Your company is simply blessed to have these workers!
TAMARA HALL